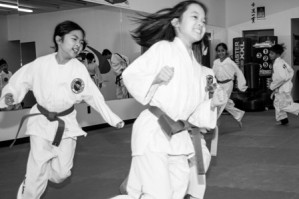 Jon Sun's mission statement
At Jon Sun's our goal is to help each student achieve their maximum potential. By emphasizing self-defence, health, fitness and life skills in a friendly, safe and positive environment we hope to inspire our students to become more confident, more fit and more successful members of our community.
Jon Sun's classes are a ton of fun and guaranteed to provide each student with a great workout in a clean, well equipped facility.
Our dojang includes:
Premium safety mats
Change rooms
Full length practice mirrors
Viewing area
Two bathrooms
Bike rack
Safe drop off spot and/or plenty of free parking.